The Triangle's only true listening room setting for local, regional and national musicians.
Our lower level features a live music venue, Magnolia Roots, where shows in the Wake Forest Listening Room series are presented. On weekend nights, you'll hear original blues, bluegrass, rock, folk, singer/songwriter, Americana, jazz, world music and more. All in a setting where musicians can actually be heard and appreciated, without having to compete with TVs, conversations or other distractions. Come join us, slow down from the the world and really get into the music.
 
An Evening with Abigail Dowd, Jason Duff and Rebekah Todd
August 29 @ 7:00 pm

-

9:00 pm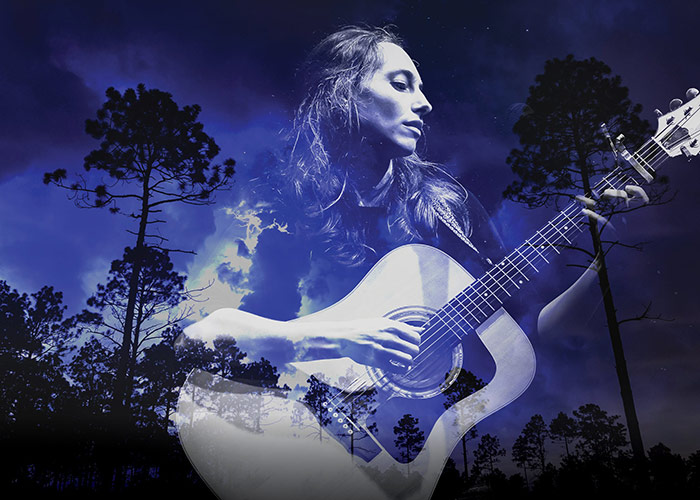 Stories… the ones we tell ourselves, the ones we tell others… the ones we make up, the ones we live through… all these stories are our past and our present, our hopes and our fears, our sins and our salvation. They are who we are. And for singer/songwriter Abigail Dowd, they are more than who she is; they are what she does.
On her new album, Not What I Seem, Dowd steps through the looking-glass of not just her own story, but others', as well, positing the notion that, sometimes, all any of us needs or wants is to feel heard and seen. But that hearing and seeing must be unburdened by judgment, if it is to be true. As the Sufi poet Rumi wrote, "Out beyond ideas of wrong-doing and right-doing, there is a field. I'll meet you there." To arrive at this place, we must step outside of ourselves, through forgiveness, and into a space that is free from the shackles of shame.
Throughout this song cycle, Dowd takes those steps and tosses aside her own protective veil, so that she might finally know and share herself fully with the world around her. To do so, Dowd takes her cues from her Anthropology studies and zooms out to the bigger picture so that she might see all sides of the story.
In the rough-hewn "Wiregrasser," she relates the destruction, at the hands of the turpentine industry, of the longleaf pine trees. Meanwhile, in the gently driving "Chosin" tells the tale of her maternal grandfather, who took part in the Battle of Chosin Reservoir in the Korean War. Indeed, Dowd spends a fair bit of Not What I Seem at an arm's length from her subject matter. With its steady, smoldering chug, "Desire" was sparked by a conversation she had with her mother and brother, who is a fireman, while the breezy folk of "The Other Side" offers advice to a friend who needs to take a different tack.
Not What I Seem turns its gaze upon its maker, too, though. In the haunting title track, Dowd casts off the expectations and assumptions about who she is so that she might finally know. Paired on the album and in their themes, "Goodbye Hometown" and "Oh 95" are two sides of the same leaving home coin — one depicting departure, one recounting return.
But one of the most potent moments in the piece is the defiant personal reckoning that is "Old White House." Call it Dowd's #MeToo moment, if you must, but it's more than that. By sharing these parts of herself, Dowd lets them go. The letting go, however, gave her yet another gift. There was forgiveness, to be sure, but then there was freedom.
With Not What I Seem, perhaps Abigail Dowd's story actually has led her to Rumi's field: "When the soul lies down in that grass, the world is too full to talk about," he wrote. "Ideas, language, even the phrase 'each other' doesn't make any sense."
ABOUT REBEKAH TODD
Growing up in the small town of Benson, North Carolina, Rebekah Todd has been surrounded by music for as long as she can remember. At 11 years old, Rebekah's father, a musician himself, gave her a black acoustic Washburn guitar and taught her to play. Flooding the house with sounds of classic rock and folk, her father played everything from Pink Floyd to the Righteous Brothers, leading Rebekah to instantly find her musical niche somewhere between melodic soul and alternative folk rock. Growing into her soulful voice and and musical style, the singer-songwriter started to pull inspiration from a wide range of musical genres, citing passionate singer/songwriters like Lauryn Hill and Susan Tedeschi as her inspiration and shaping the music she writes and performs today. After receiving her bachelor's degree in Fine Arts from East Carolina University in 2012, Rebekah has been devoting her life to writing and touring. Currently based in Wilmington, North Carolina, Rebekah is a gifted performer with a natural, soulful, and effortless voice and two releases under her belt, releasing her debut EP, Forget Me Not, in 2011, first LP, Roots Bury Deep, in 2014 and most recent full length, 'Crooked Lines' in February, 2017! Playing over 170 gigs in just 12 short months, her band Rebekah Todd & The Odyssey won the On The Rise series for FloydFest 2016 and are set to play the mainstage in 2017 alongside acts such as St. Paul & The Broken Bones, Shovels and Rope, and Turkuaz.
$10 suggested donation – 100% to the artists