The Triangle's only true listening room setting for local, regional and national musicians.
Our lower level features a live music venue, Magnolia Roots, where shows in the Wake Forest Listening Room series are presented. On weekend nights, you'll hear original blues, bluegrass, rock, folk, singer/songwriter, Americana, jazz, world music and more. All in a setting where musicians can actually be heard and appreciated, without having to compete with TVs, conversations or other distractions. Come join us, slow down from the the world and really get into the music.
 
An Evening with Momma Molasses
March 13 @ 7:00 pm

-

9:00 pm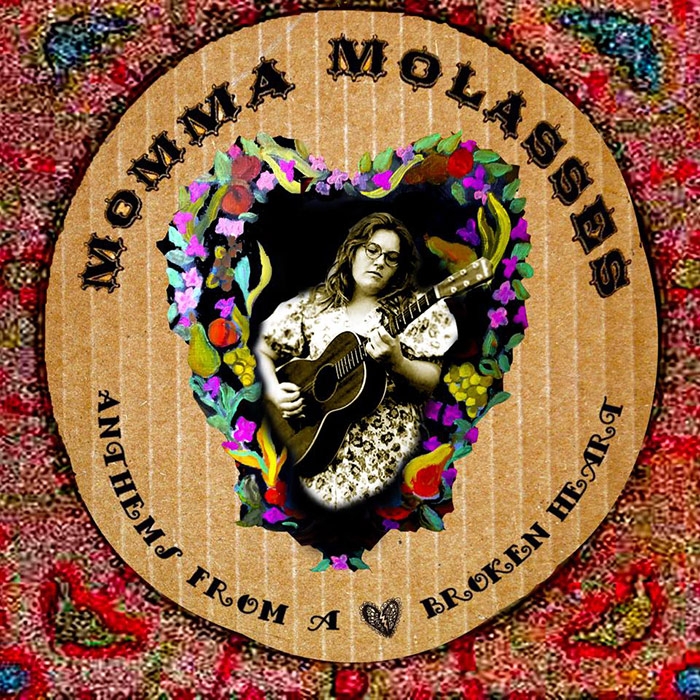 "Sweeter than honey, Momma Molasses sings like a quilt comforts."
— Tom Netherland, Bristol Hearold Courier
"Superbly haunting, a poignant anthems to loneliness, heartbreak, hope and the wistful intracacies of life's twists."
— David Namerow
"There is power in simplicity, and there is power in sadness. Such power is the backbone of bluegrass, country, and swamp-pop music…Momma Molasses explores the limitations of life with traditional American rhythms, straightforward melodies, and clear, sophisticated lyricism."
— Jonathan Penton, Unlikelystor
Currently based in Bristol, VA. , and originally from the Pines of North Carolina, (just south of the Pedimont in Carthage, NC) Momma Molasses' music is soul stirringly resonate, and smothered in good old fashioned folk sentiment; blending Americana, Old-Time, Alt-Country, Pedimont Blues, Swing, Appalachian, and Bluegrass music into a uniquely timeless sound. Harnessing her rolling contralto voice which scales over homespun finger-picked guitar, her sound is warm, rich, and passionate, with songs that embrace, and captivate listeners.
​Momma Molasses is the musical project of singer-songwriter Ellen "Ella" Patrick. Growing up with a deep love of music, Patrick began playing stringed instruments at an early age while singing gospel music in church, and learning folk ballads from her parents dusty late 60's record collection. She spent most of her childhood summers in a Swamp south of her home in Moore County, where she began playing for friends around the campfire, or sneaking out in canoes after dark to sing by herself to the moon. While in college at Warren Wilson, just outside of Asheville, NC Patrick became greatly influenced by Appalachian folk music, and took classes in old-time, murder ballad singing, and bluegrass music.
Three years ago, Patrick decided cook up some songs of her own, with a recipe consisting of equal parts Southern Appalachia, 1940's Country Swing, and 1960's folk revival. With her sweetly stirring voice, Momma Molasses has been likened by listeners to Patsy Cline, "Mother" Maybelle Carter, early (pre-rock n' roll) Janis Joplin. Now with two years of touring under her belt, and a self released EP, Momma Molasses recently released a new album "Anthems from a Broken Heart". Chronicling the process of falling "out of love" and into self-respect, the album is a collection fit for those broken by past relationships, aiming to bring a sense of power, self-worth, and clarity from the knowledge that loneliness, heartbreak, and hope all walk hand in hand.
For booking contact: mommamolassesmusic@gmail.com