The Triangle's only true listening room setting for local, regional and national musicians.
Our lower level features a live music venue, Magnolia Roots, where shows in the Wake Forest Listening Room series are presented. On weekend nights, you'll hear original blues, bluegrass, rock, folk, singer/songwriter, Americana, jazz, world music and more. All in a setting where musicians can actually be heard and appreciated, without having to compete with TVs, conversations or other distractions. Come join us, slow down from the the world and really get into the music.
 
An Evening with Shannon Baker & Sometime Soon
May 23 @ 7:00 pm

-

9:00 pm

$10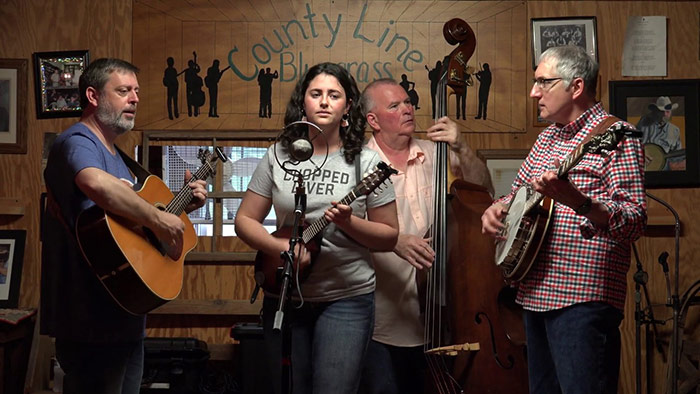 Shannon Baker – I was born in Wilson County, North Carolina. I've been singing in front of crowds since the age of five. From singing in church to doing the National Anthem at baseball games and tractor pulls, my love for music has grown with me since the very first time I stepped on stage.
Brent Wiggins – grew up in Wilson County. He's been singing since he can remember. "Do You Know the Muffin Man" at age 3, was his first big hit. Starting on an old Sears & Roebuck guitar at 13, he has explored a variety of instruments including violin, piano, pipe organ, mandolin and banjo. His interest in acoustic music has led him to play in multiple bands and continues to fuel his love for music.
John Dudley – grew up in eastern Mississippi and began to learn bluegrass banjo and guitar in his teens. Though bluegrass wasn't in the family, his mother, a piano teacher and cousin who played guitar were strong music influences. He has played in several bands over the years, playing now with Damascus Ridge and The Hey Brothers.
Ronnie Parrish – from Eastern North Carolina, Ronnie Parrish lays down the bass line for Shannon Baker & Sometime Soon. His old time bluegrass and classic country styles blend together to bring a solid foundation to the unique sound this group is known for. Ronnie's experience comes from groups such as Whitewater Run, Emerald City Grass, Nancy Joyner and Early Station, Bateau Monroe, Cold River and Sapony Creek. Ronnie also plays with The Hammers.