The Triangle's only true listening room setting for local, regional and national musicians.
Our lower level features a live music venue, Magnolia Roots, where shows in the Wake Forest Listening Room series are presented. On weekend nights, you'll hear original blues, bluegrass, rock, folk, singer/songwriter, Americana, jazz, world music and more. All in a setting where musicians can actually be heard and appreciated, without having to compete with TVs, conversations or other distractions. Come join us, slow down from the the world and really get into the music.
 
Julian Davis & The Situation
December 12, 2019 @ 7:00 pm

-

9:00 pm

$12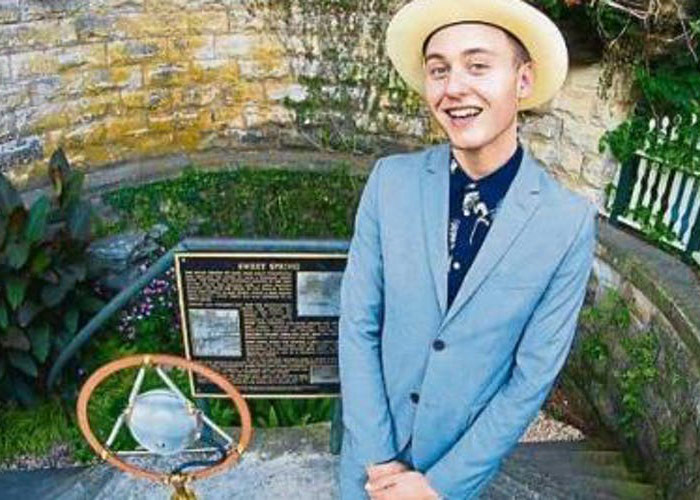 Rising Mandolin Superstar of Bluegrass and "Newgrass."
Julian Davis is a traveling musician, plying his trade through guitar and mandolin on the roads of this country. Since 2016 he has been proving that Bluegrass isn't only an old man's game, giving the traditional style a clean new treatment. Julian enjoys playing the classics that have stood the test of time, and ensuring they last a little longer by giving them one more spin on the dance floor. In 2017 he started traveling solo, singing to concert halls, theaters, select bars, music festivals, and pretty much anywhere a road can go. In 2018 Julian and his band toured many festivals and venues. In July of 2018 Julian was Artist at Large for Pickin' On Picknic where he had the chance to sit in with the Jeff Austin Band. Magic happened that night and starting in 2019 Julian Davis was the lead guitar player with the Jeff Austin Band through June of 2019. With the untimely passing of Jeff Austin, Julian's band got focused on getting into the studio and working on their upcoming studio LP full of original tunes. To satisfy the requests of fans, the band recorded their live LP: Live from The Ozarks. They will be touring in support of that album as they continue work on the studio LP. The tour schedule ending 2019 and starting 2020 became quite full in the months that followed with a variety of venues and events across 20 states on the tour schedule.
With Julian Davis & The Situation's tour schedule fully ramped up going into 2020, there are an abundance of opportunities to catch them playing across the United States. With Julian's time in the Jeff Austin Band, The Situation's sound has taken on a bit of the jam grass style married with traditional sounds of the good old timey music and Julian's unique vocal stylings that are quintessentially bluegrass. He is also still booking solo shows as well as playing the occasional duet performance. Just look to your nearest live music venue that features bluegrass bands and you are likely to find Julian on an upcoming schedule.