The Triangle's only true listening room setting for local, regional and national musicians.
Our lower level features a live music venue, Magnolia Roots, where shows in the Wake Forest Listening Room series are presented. On weekend nights, you'll hear original blues, bluegrass, rock, folk, singer/songwriter, Americana, jazz, world music and more. All in a setting where musicians can actually be heard and appreciated, without having to compete with TVs, conversations or other distractions. Come join us, slow down from the the world and really get into the music.
 
The Backsliders – NC Americana Heroes in a Rare Live Show
December 6, 2019 @ 7:00 pm

-

10:00 pm

$12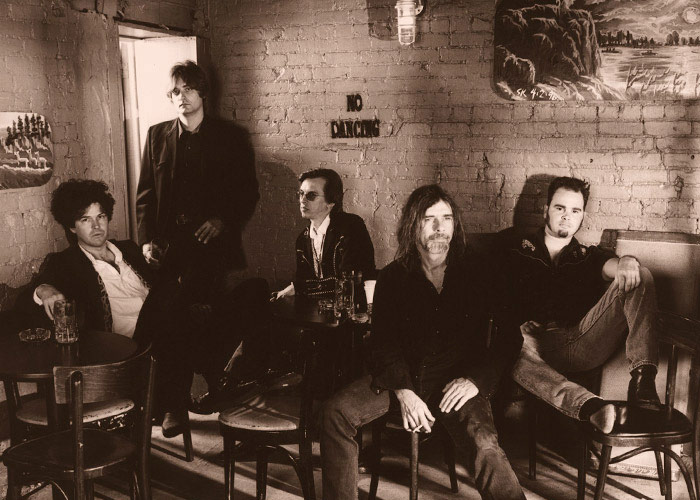 The Backsliders came to be in 1992 when Steve Howell and Chip Robinson began playing as a guitar-mandolin duet in Raleigh, NC. They soon found themselves wanting to amp up their sound in the spirit of the Flying Burrito Brothers and the Rolling Stones… rock and roll dudes playing country-tinged tunes with just the right amount of don't give a damn attitude. Enter Danny Kurtz on bass, Brad Rice on electric guitar and Jeff Dennis on drums. The line-up of 2 electric guitars, acoustic guitar, bass and drums became The Backsliders calling card, and the band began drawing legions of local fans to their frenetic live shows. Soon, record labels began calling…
The Backsliders signed to Mammoth Records in 1996 and soon released a live EP From Raleigh, North Carolina recorded at one of their local haunts The Brewery. That same year they began work on their debut album Throwing Rocks At The Moon with producer Pete Anderson (Dwight Yoakam, Roy Orbison, The Blazers, The Mavericks) at Mad Dog Studios in Burbank, CA. Released in February 1997, Throwing Rocks At The Moon took the roots/Americana scene by storm, sitting at #1 on Americana radio charts and receiving rave reviews from national media. The band chose Eric Ambel (Bottle Rockets, Nils Lofgren, guitarist with Joan Jett and the Del Lords) to produce their second record. After finishing most of the what would become Southern Lines, the band fell apart with Howell joining Two Dollar Pistols and both Kurtz and Rice joining one of many Whiskeytown line-ups. Robinson formed a new band featuring talented Raleigh players and continued supporting Mammoth's release of Southern Lines, but The Backsliders officially called it a day in 1999.
While there were a few shows with various members billed as The Backsliders, the core original line-up (Robinson, Howell, Kurtz, Dennis) did not come back together until 2012. With Rice now in Austin, TX this new line-up features Greg Rice on keyboards.
The Backsliders entered the studio for the first time in nearly 20 years in 2014 to record the 5 song EP Raleighwood and also recently re-issued "Hicktopia", featuring long-lost recordings from the Southern Lines sessions. Both are available at thebacksliders.net.
The Backsliders are back, playing hard core honky tonk with their unmistakable swagger. See them soon!